Love and Tenderness
Representation as Activism
There is no real representation of Arab Muslims. The depiction of Muslims is mostly negative. Hollywood started to introduce Muslim characters that were non-terrorist folks with a level of character development. Seeing these characters on screen was an incredibly refreshing experience.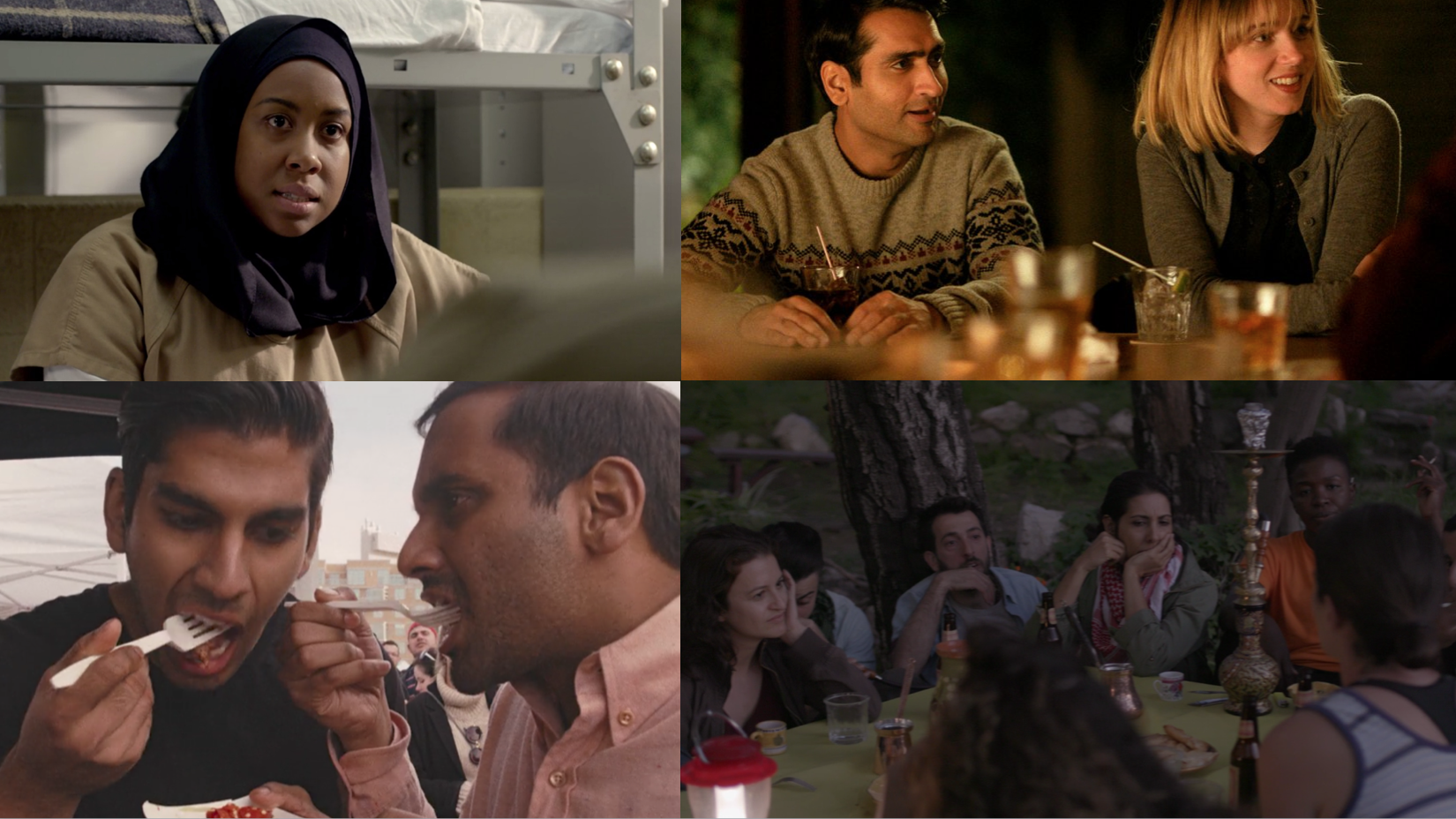 But there were so few Arab Muslims! Somehow the Middle Eastern Muslim was still an ambiguous entity.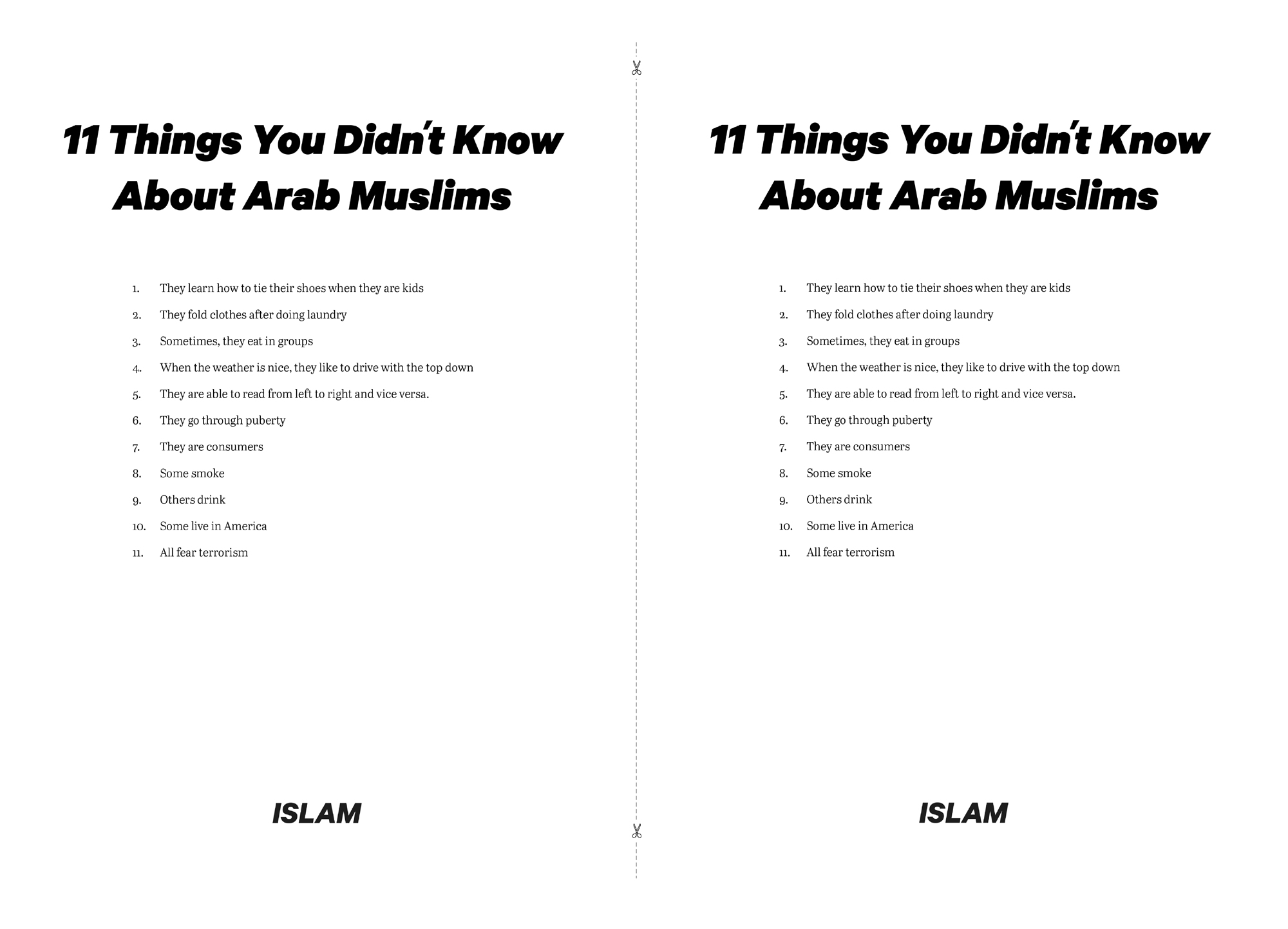 I made campaign-like printable posters, including this list. However, this seemed to generalize rather than normalize. If not all Muslims smoke, which ones do? If not all Muslims drink, which ones do?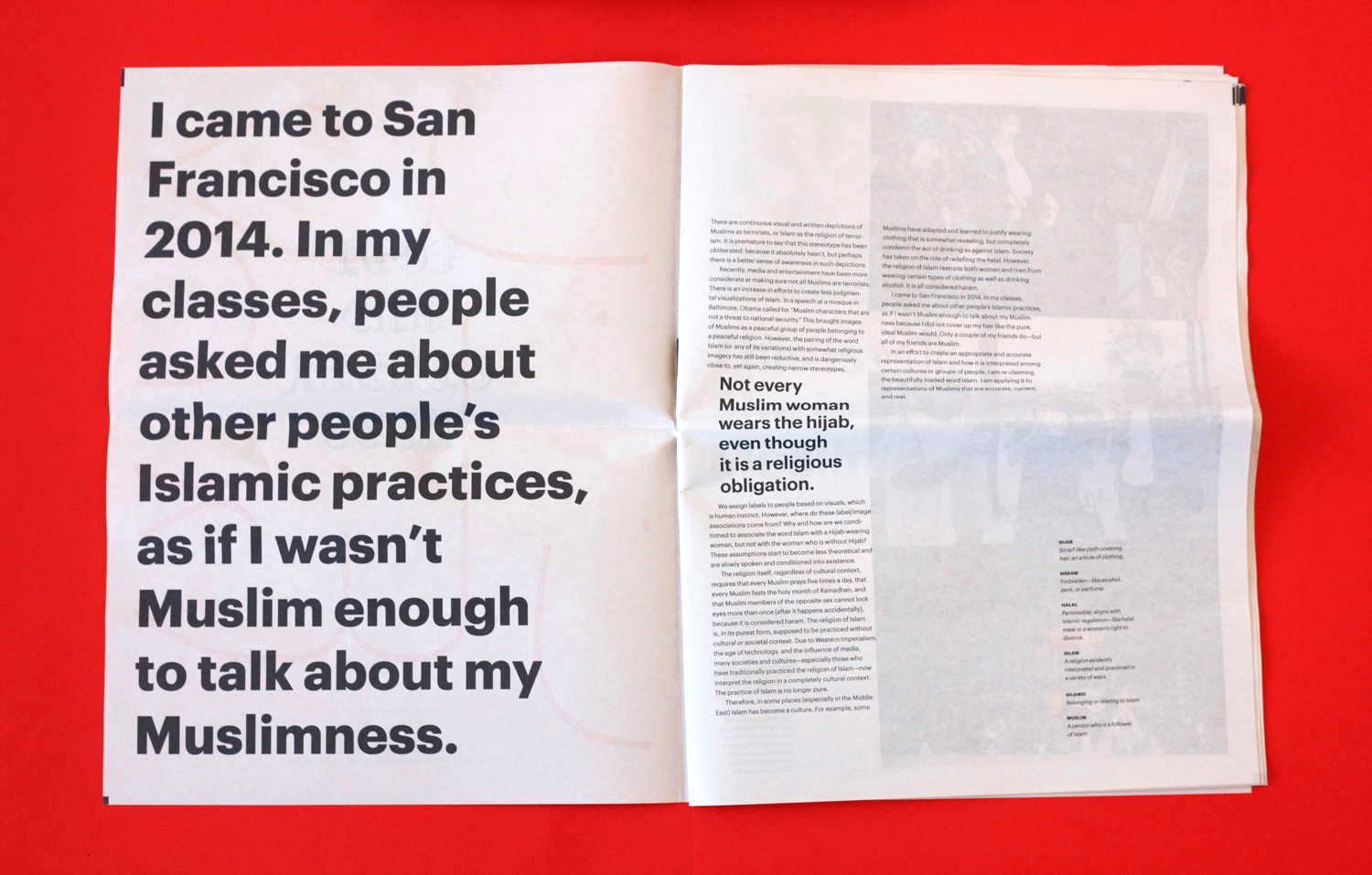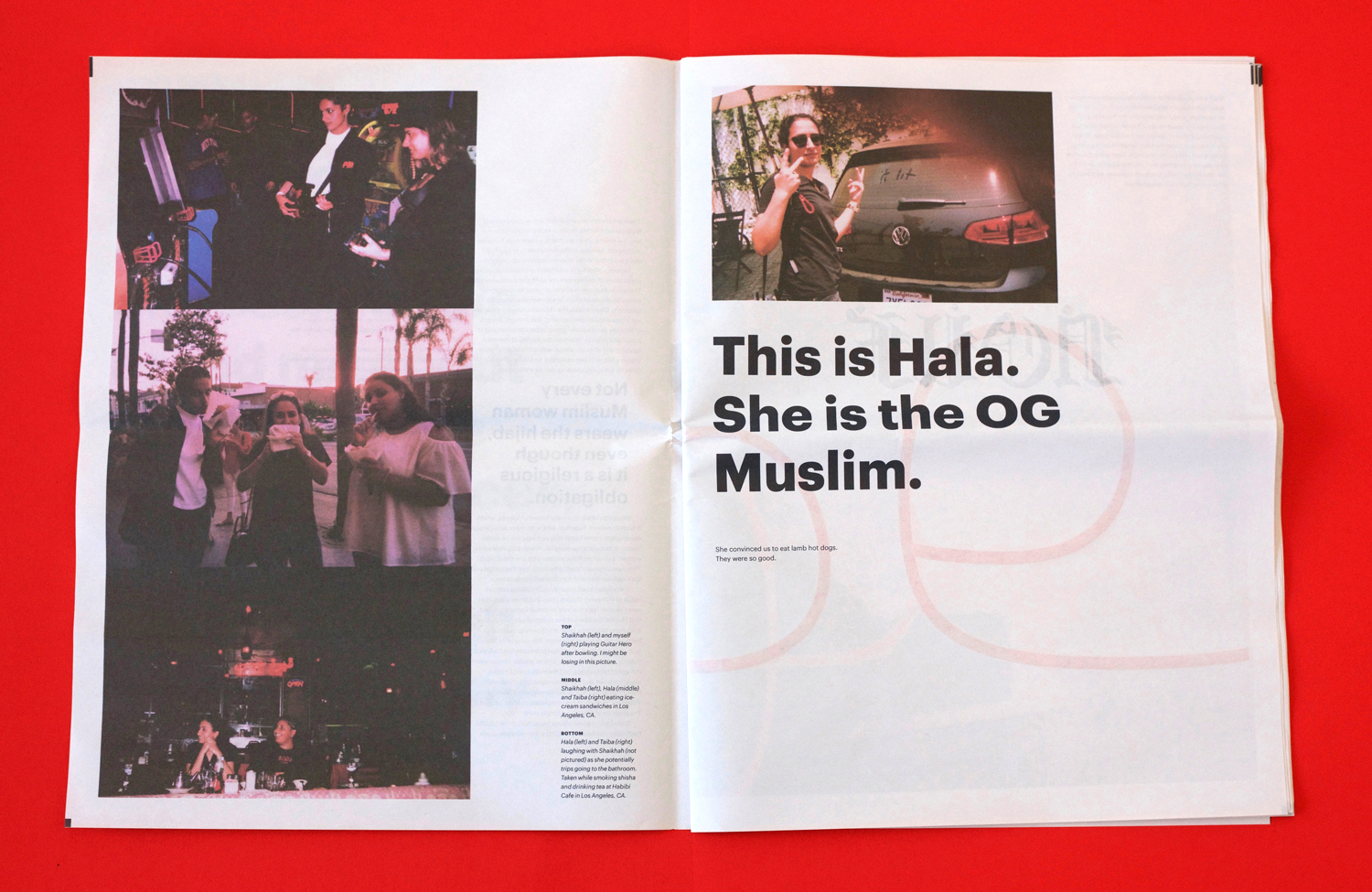 To humanize and normalize Muslim lives, I realized that my best bet was to show how my friends and I live.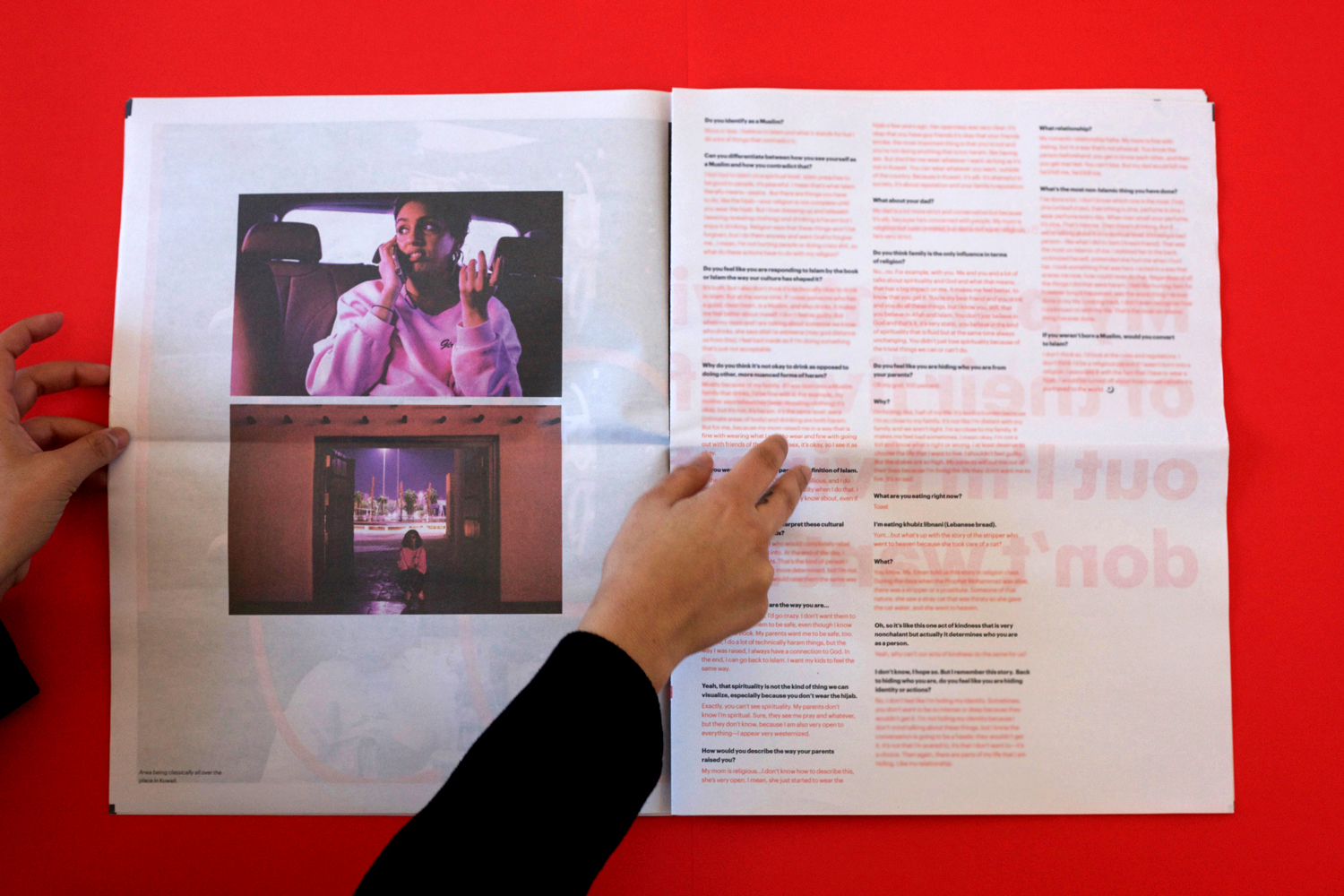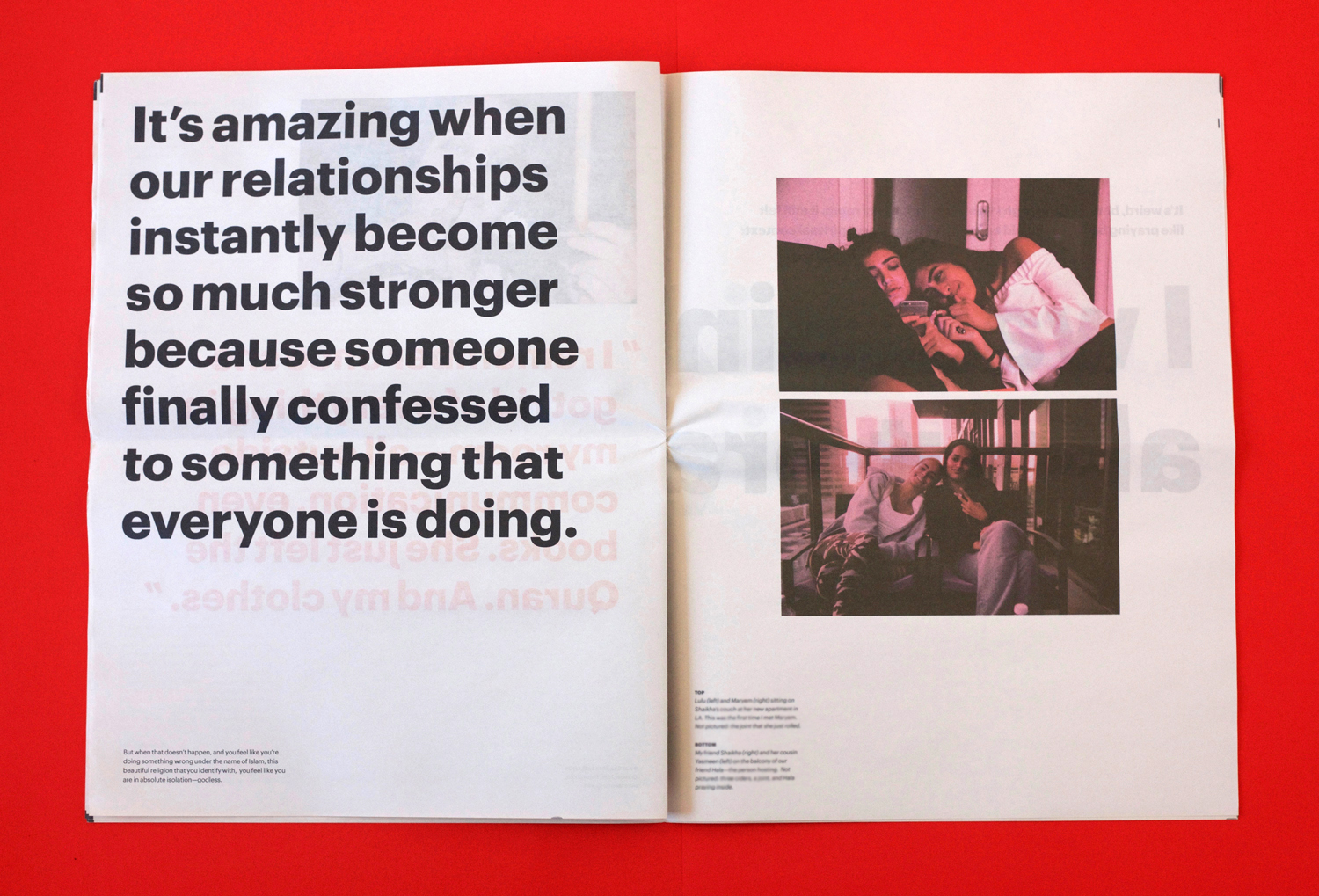 What brings us together?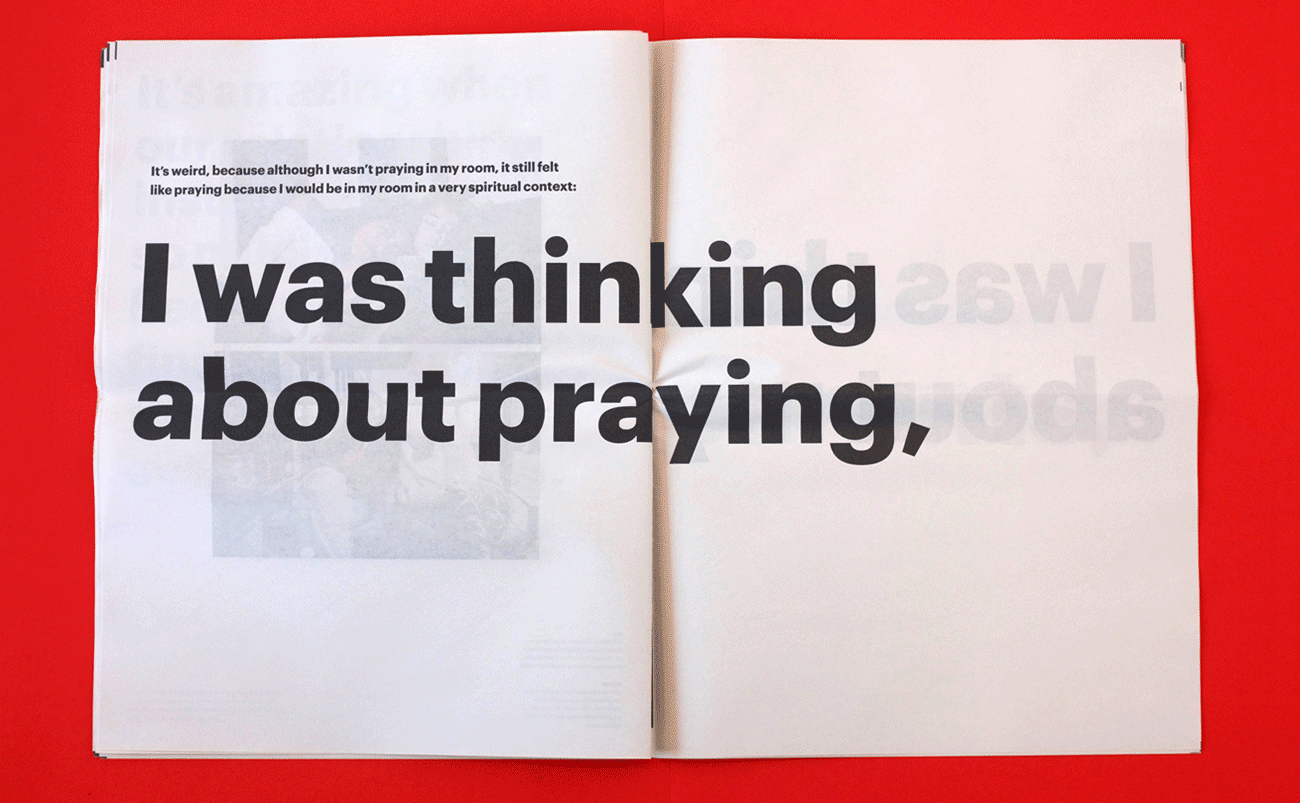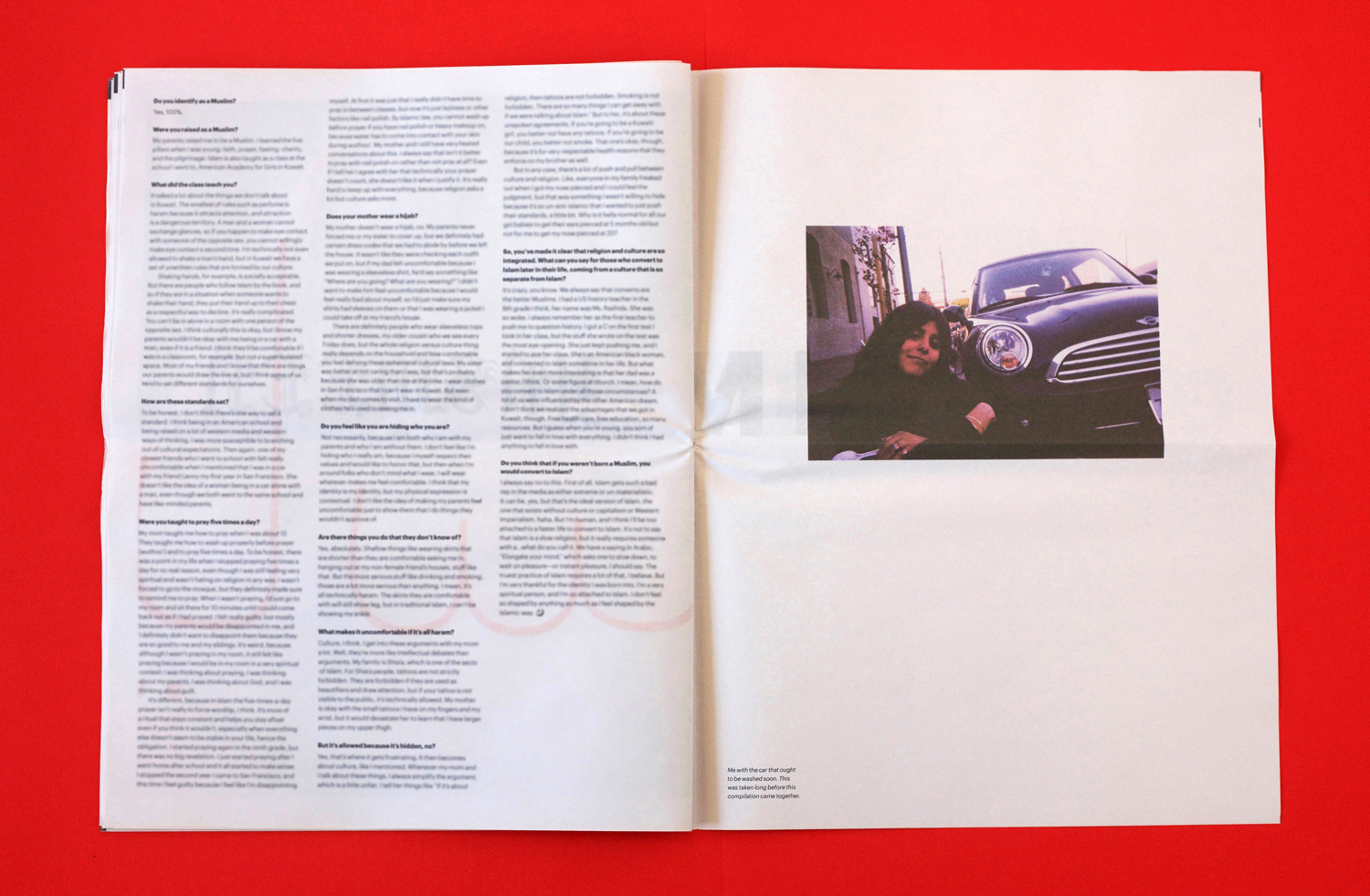 Everyone practices Islam differently. I interviewed my friends, learning that every practice and every ritual is contextual. Some allow themselves to do certain things, and some don't. Islam is not formulaic. I asked my Muslim-identifying friends questions such as What is the most un-Islamic thing you have done?
The intersection of family, culture, and religion are all factors that make up the complex and contemporary identity of Muslim people. And it's so normal.